A NEW BOUTIQUE IN THE HEART OF PARIS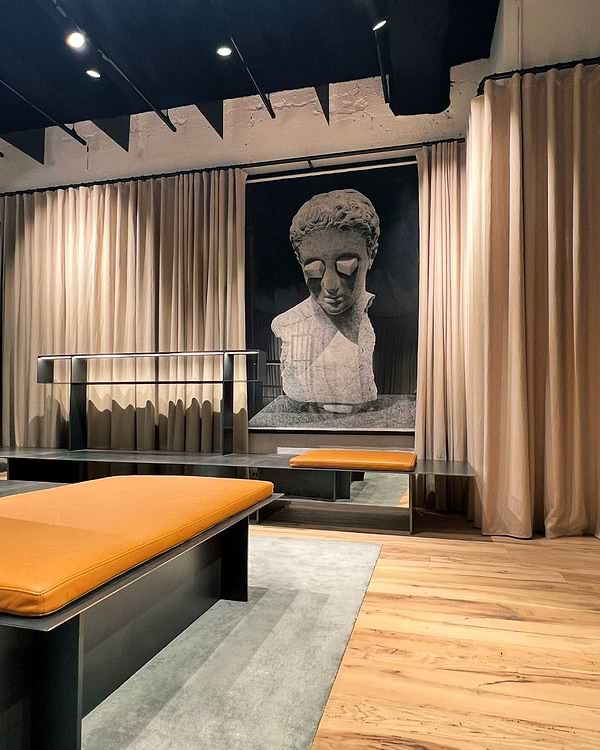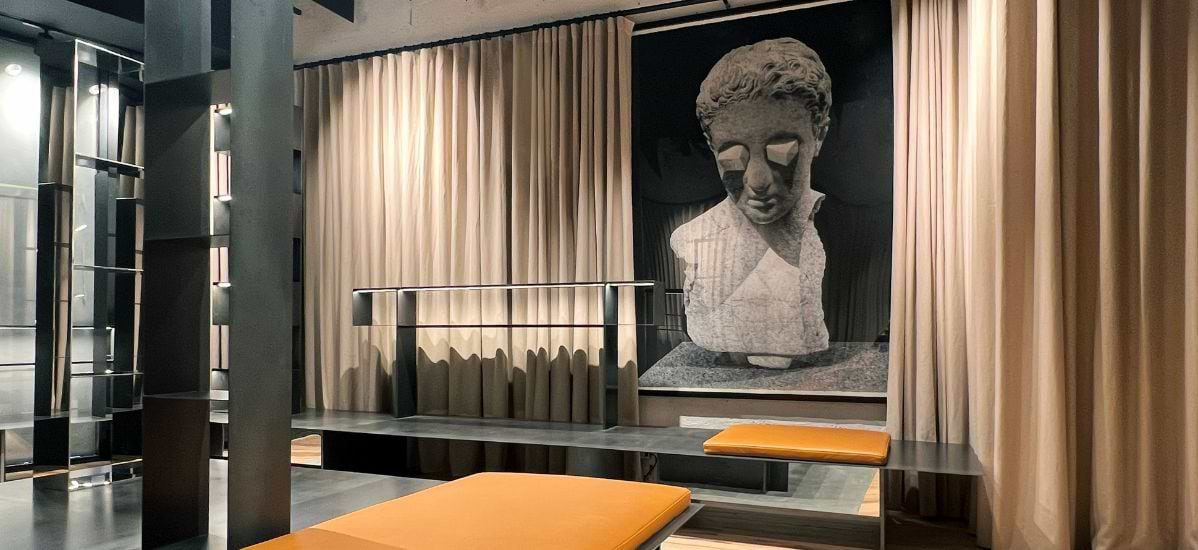 PIERRE HARDY opens a new Paris boutique at 217 rue Saint-Honoré, in the heart of the fashion and luxury artery.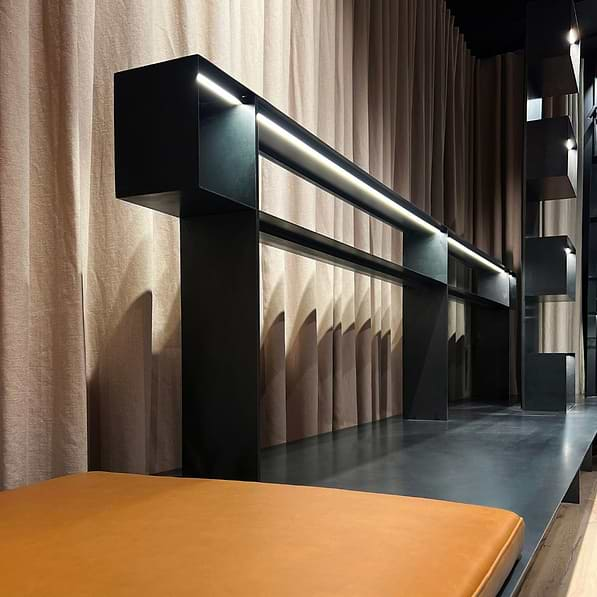 The designer conceived this new 60 square-meter showcase with theater in mind.
"The concept for the boutique isn't a copy of something that already exists elsewhere: it's not a boudoir, not a salon, not even a boutique. It's like a theater, film set or dance studio. In other words, everything is possible." Hardy said. 
He sees it as an intimate place "where you get ready before stepping out into the world, you discover and try on a pair of shoes and accessories and get into character, you can choose from an ideal wardrobe for a future role… Anything can happen, all it takes is a new bag or or a pair of shoes to reinvent yourself or reinforce who you already are".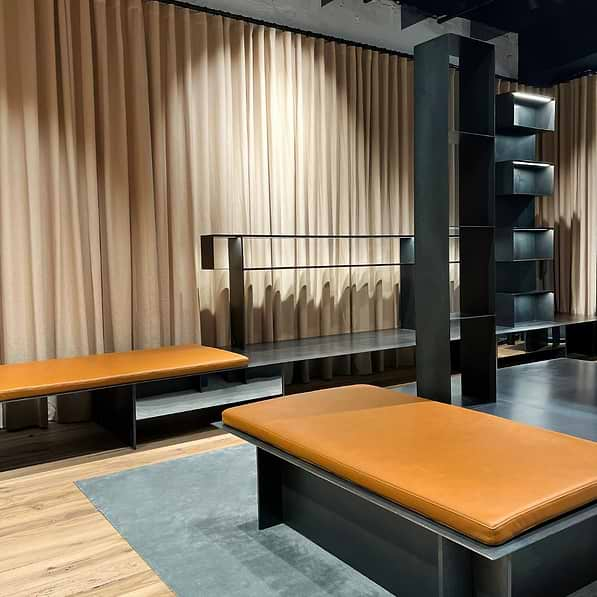 The space has a radical yet refined minimalist design. The color palette is neutral embracing the tones of the natural and elemental materials. Meanwhile, the black ceiling and theatrical lighting create a feeling of drama befitting Pierre Hardy's graphic designs. Iron blades display cases look like abstract totems intended to evoke the atmosphere of a sculptor's workshop. A very large dance-studio style mirror accentuates the idea of a set. 
The store will carry the full men and women collections and so the aesthetic is deliberately gender neutral. Every season has a new focus – this space is both genderless and timeless allowing the collections to define the mood. 
PIERRE HARDY - 217, rue Saint-Honoré 75001 Paris